Juice Plus+ Perform
A new all-in-one performance shake with a big PLUS! This shake provides protein to build your muscles, B vitamins to support your mental performance and energy production, beet root and tart cherry to aid recovery, and vitamin D to support bone health.
Our Products
Designed to help you move forward wherever you are on your health journey, one simple change at a time.
View all products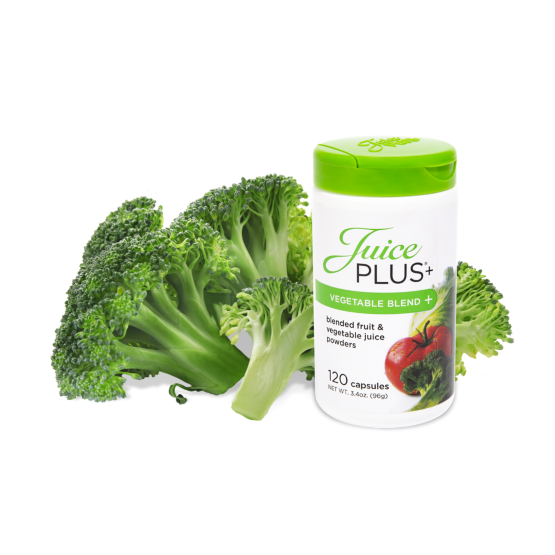 Not excited about broccoli?

We know it isn't easy to eat a wide variety of fruits and vegetables every day – especially those you may not like.
Juice Plus+ capsules provide added plant-based nutrition from 30 different fruits, vegetables, and berries – including things like bilberries, broccoli, and kale.